ASNY leadership consists of The President, the Vice President, the Secretary, and an active Board of Directors, all who work in real time on BaseCamp to promote the profession of acupuncture and address current issues impacting acupunctursts.  Every member of ASNY can watch us work on BaseCamp and attend the committee meetings and be part of the process!  Following is a little more about us.
PRESIDENT: Dr. Beth Nugent, DACM
Beth began a journey into medicine at age 18. She became an Emergency Medical Technician in N.Y. City, and fell in love with the idea of helping people heal from trauma. She didn't know then where that journey would take her. Her mother, an avid holistic nutrition and homeopathic medicine follower, inspired Beth's evolution. Beth began yoga and martial arts at an early age, and followed her mother's insights into more natural ways to health. After many years of working in the western medical field, she sought a more integrative approach to healing. Acupuncture was a doorway to that approach. While studying in the school for acupuncture, she found a personal connection to Chinese medicinal herbs and their natural healing benefits. She began to see the path unfold ahead. The Chinese word "Qi" means life force or vital energy, similar to the Sanskrit word "Prana". It is this idea of universal energy that brought Prana Acupuncture to life. Prana or Qi is responsible for life, health and balance within the body. Beth believes that her understanding of western and eastern medicine, reiki, yoga, martial arts and holistic and homeopathic traditions offers a unique way of achieving and maintaining this balance in her patients. She believes no discipline should be ignored. Beth continues to evolve in her practice of medicine, seeking out new techniques to help all of her patients know a path to a healthy, happy life. She has studied Classical Tuina massage through the Zheng Gu Tuina Institute, and has been trained to perform Trauma relief protocols by Acupuncturists Without Borders. She has traveled to Nepal to provide acupuncture to earthquake survivors and victims of human trafficking, to Greece to treat Syrian and Afghan refugees and volunteers in the region, as well as Puerto Rico to treat people impacted by Hurricane Maria. She is recently treated migrants and vulnerable populations at the border in Tijuana.
Beth spent 28 years with the Nassau County Police Department as a Police Officer, EMT and Detective. She began as an EMT in New York City. She has also worked as the Athletic Trainer for the NY Sharks Women's Tackle Football Team. Beth was nationally ranked Judo player, and a player for the New York Sharks Women's Tackle Football team for 9 seasons before moving on to coaching. She enjoys yoga, cycling, softball, hiking, sprint triathlon and any outdoor activity. Beth regularly trains and competes in agility with her dog Colby.
VICE-PRESIDENT: Amy Hausman, L.Ac., Ord.Min
Amy is also the Communications Committee Chair and Mid-Hudson Region Rep.
Amy is board-certified in Chinese Medicine and received her MSTOM from PCHS (formerly Pacific College of Oriental Medicine) in 2008. She is also an ordained minister from the IM School of Healing Arts.
Prior to studying acupuncture and Chinese medicine, Amy received her BFA in Acting/Directing from Syracuse University in 1987. After many years as an executive producer/director she knew it was time to launch her own "Act 2" and become a holistic health practitioner. Amy's private practice, Co-Creative Healing Arts, offers acupuncture, Chinese herbal medicine, nutritional counseling, sound healing, energy medicine, and metaphysical work. She also conducts lectures, teaches workshops, and works with patients on deep personal transformations. She differentiates herself in her field through her ability to listen and connect with her patients, resulting in an extraordinary retention rate. The foundation of her work relies on many years of studying the healing arts / philosophies of Sufism, Daoism, and Buddhism. Amy runs a family practice and treats ALL demographics, ages, ethnicities, and genders (cis and trans).
During the pandemic Amy successfully transitioned her practice from NYC and co-founded the opening of Be Well Katonah, an acupuncture and wellness practice in Katonah, NY.
SECRETARY: Renee Nearpass, LAc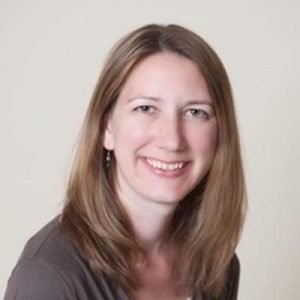 Renee holds a Masters degree in Acupuncture and Oriental Medicine (MSAOM) from the New York Chiropractic College, Finger Lakes School of Acupuncture and Oriental Medicine in Seneca Falls, NY as well as a Masters degree in Education from the University at Buffalo. Renee is a member of the Phi Chi Omega honor society and studied abroad at the Zhejiang Provincial Hospital of Traditional Chinese Medicine in Hangzhou, China.
Her training encompasses acupuncture, Chinese herbal medicine, tui na, Qi gong and eastern dietary therapy. Her well rounded experience includes providing care for various pain conditions, digestive and respiratory disorders, women's health, pediatrics, and cosmetic acupuncture. She has worked in various settings including the Veteran's Affairs Hospital in Canandaigua, New York and continues to serve local veterans through the VA community care program.
As the owner of Perinton Family Acupuncture in Rochester, NY she has dedicated time in educating her community about pediatric acupuncture. Her interest includes research on the benefits of acupressure and acupuncture for pediatric patients and has co-authored a recently published systematic review discussing the positive affects of acupoint stimulation for post-operative nausea and vomiting in children. Renee serves on the ASNY Membership Committee and is the Regional Representative for the following regions: Finger Lakes, Western Region and Southern Tier.
TREASURER: Dr. Anna Panetierre, DAc, LAc
Anna is a licensed acupuncturist. She has been practicing acupuncture and Chinese medicine since 1997 and practicing bodywork since 1983. She has a BA in biology with a dance minor from Oberlin College, a BS/MS in Oriental Medicine from Pacific College, a post- graduate specialization in Orthopedics and Rehabilitation from the Tri-State College of Acupuncture, and a Doctorate of Acupuncture and Chinese Medicine from Pacific College. Additionally, Anna is a fellow of the American Board of Oriental Reproductive Medicine. She completed post graduate work in dermatology, gynecology and pain management at the China International Institute in Beijing, and completed training in acupuncture for cancer patients at Memorial Sloan-Kettering Cancer Center. Anna has treated many conditions including sports injuries, infertility, long term illness, chronic injures and many others. Before going into private practice she worked at the Mount Sinai Occupational Therapy clinic and she completed part of her internship at Elmhurst Hospital in Queens. She maintains a thriving practice on 14th Street in Greenwich Village, New York City.
BOARD MEMBER: Mona Yuan, PT, L.Ac
Mona graduated from University of Miami with a degree in Physical Therapy in 1983 and has been a physical therapist with a specialty in Pediatrics since 1983.  From positive personal experience with acupuncture treatments after a car accident, she decided in 2003 to go back to school to study acupuncture as she felt this would fill the gap in the bridge for healing her patients.  She then attended the New York College of Traditional Chinese Medicine (NYCTCM) in Mineola, NY.  She graduated with a Masters in Acupuncture and then returned to NYCTCM to complete her studies in Oriental Medicine with a Masters in Herbology.  In 2006, she established Mind, Body, Spirit Acupuncture & Holistic Health, LLC in Oceanside NY and has since been in practice with her husband Runkel Yuan who is also a licensed Acupuncturist.  Mona's specialty at Mind, Body, Spirit Acupuncture & Holistic Health includes but are not limited to women's health, infertility and internal diseases.  Mona utilizes her knowledge of Acupuncture, Chinese Herbology, and Eastern Nutrition to help her patients return to a healthy state.  Her knowledge of Western Medicine with understanding biomechanics of the human body and western diseases also gives her patients the best of both worlds.  In 2014, Mona was asked to join the staff as a faculty member at the New York College Of Traditional Chinese Medicine where she is currently a Professor, the Clinical Director as well as a Clinical Supervisor for Interning students.  She is also on the Board of Directors of ASNY.
BOARD MEMBER: Dr. Theresa Dember-Neal, DACM, RN
Theresa holds a Doctorate of Acupuncture and Chinese Medicine (DACM) from Pacific College of Health and Science, a Masters degree in Oriental Medicine from New York College of Health Professions, and a Bachelors in Nursing from Farmingdale State College. She is dedicated to help patients achieve optimal wellness at any stage of life. She specializes in pain, menstrual disorders, facial rejuvenation and scar treatment. Dr Dember-Neal has also provided lectures and demonstrations of Reiki and Auricular acupressure at a local college for nursing and medical anthropology courses since 2012. She believes strongly in communities working together to make things better. While working at Farmingdale State College (FSC) Theresa served on many committees. She was Chair of the Human Simulation for 4 years bringing student nurses and CNA students together in collaborative care situations prior to working with real patients to reinforce concepts taught, foster role transparency, and improve delegation skills. She also coordinated the student participation in the Queens Hospital Center full scale disaster preparedness exercises. Her work as a member of the multicultural committee helped to bring diverse cultural experiences to students who would otherwise never experience cultures different from their own. This committee work also brought Erase Racism training to college administrators faculty staff and students alike. The training helped learners to recognize their own intrinsic bias and showed them how to stop this bias from unfairly discriminating against others. Theresa also was an Executive Board member of the FSC chapter of UUP, Co-Chair of the Professional Issues committee, member of the College Safety committee, and was an active delegate for the union. She is currently a professional member of ASNY and Chair of the ASNY Membership and Diversity Equity and Inclusion Committees. She enjoys learning, science, kayaking, and nature.