ASNY leadership consists of The President, the Vice President, the Secretary, and an active Board of Directors, all who work in real time on BaseCamp to promote the profession of acupuncture and address current issues impacting acupunctursts.  Every member of ASNY can watch us work on BaseCamp and attend the committee meetings and be part of the process!  Following is a little more about us.
ASNY PRESIDENT: Dr. Viktor Krystufek, DACM, Dipl.OM, L.Ac.
Dr. Viktor Kyrstufek, ASNY President
Viktor is a global health activist, acupuncture legislation strategist and medical forum presenter. He runs an acupuncture and integrative medicine clinic on Manhattan's Fifth Avenue and currently serves as the President of the Acupuncture Society of New York.  He earned his Doctorate at the Pacific College of Health and Science in San Diego, CA and created a solid national health advocacy network within the USA but also world-wide as in his past he worked on many international projects with the European TCM Association, United Nations, Disney, Clarins & Sotheby's. His philanthropic resume includes setting up portable medical community clinics in underserved regions of South America and fundraising for under-privileged children from Africa, Europe and Asia. His passion is to promote and integrate acupuncture and traditional medicine into regional and international structures facilitating a functional medical approach serving today's patient.
ASNY VICE PRESIDENT: Dr. Peter Caron, DACM, LAc
Dr. Peter Caron, ASNY Vice President
Peter Caron is the Chair of the Membership Committee and Vice President of ASNY. He is focused on building a strong networking and logistical base for ASNY so that we can pursue lofty goals. Peter believes that if we work together we can improve the world.
Peter received both his masters and DACM through Pacific College. He is an NCCAOM Diplomate and CEU provider.
After graduating from PCHS Peter worked in rural Guatemala where he saw over 8,000 patients in two years.
He went on to practice in Cyprus and the Netherlands before moving to Victoria, BC. While there he began his teaching career at Pacific Rim College and met his wife, Emily.
Now, Peter has a practice in Manhattan, near Penn station, where he specializes in the treatment of orthopedic disorders and mental/emotional health. He teaches foundations of Chinese medicine and herbology at PCHS NY, as well as supervising in the school's clinic.
He also volunteers at free clinics in the city working with the homeless and addicted population. He is passionate about bringing accessible Chinese medicine to underserved populations. Message him if you want to help.
When not engaged in clinical practice or teaching Peter cooks, explores Manhattan with Emily, his wife, and tries to keep his curious cat, Fergus, from getting into his home herb stock.
SECRETARY: Dr. Anna Panetierre, DAc, LAc
Dr. Anna Panettiere, ASNY Secretary
Anna is a licensed acupuncturist. She has been practicing acupuncture and Chinese medicine since 1997 and practicing bodywork since 1983. She has a BA in biology with a dance minor from Oberlin College, a BS/MS in Oriental Medicine from Pacific College, a post- graduate specialization in Orthopedics and Rehabilitation from the Tri-State College of Acupuncture, and a Doctorate of Acupuncture and Chinese Medicine from Pacific College. Additionally, Anna is a fellow of the American Board of Oriental Reproductive Medicine. She completed post graduate work in dermatology, gynecology and pain management at the China International Institute in Beijing, and completed training in acupuncture for cancer patients at Memorial Sloan-Kettering Cancer Center. Anna has treated many conditions including sports injuries, infertility, long term illness, chronic injures and many others. Before going into private practice she worked at the Mount Sinai Occupational Therapy clinic and she completed part of her internship at Elmhurst Hospital in Queens. She maintains a thriving practice on 14th Street in Greenwich Village, New York City.
TREASURER: Dr. Timur Lokshin, DACM, LAc
Dr. Timur Lokshin, ASNY Treasurer
Timur Lokshin DACM, is a graduate of the Pacific College of Oriental Medicine (PCOM). At PCOM, Timur completed the Orthopedic Sports Medicine Program and earned his doctorate degree in Traditional Chinese Medicine(TCM). He has spent extensive hours interning for renowned physicians, practicing classical and traditional acupuncture in both New York City and California.

Timur first discovered his passion for the bodies natural healing ability while training as a kung-fu student. His initial interest focused on the use of essential oils and liniments as medicine. In treating his fellow martial artists, he quickly learned he wanted to expand his scope of practice. He eagerly became a BaiSI (disciple) and earned a Masters Reiki certification; the ancient method of spiritual healing by fostering the flow of one's "Qi" (energy that fuels our body and mind). As a BaiSI, he focused on rectifying muscular ailments and learning Qi Gung (standing and moving meditation). After completing massage therapy school, Timur began his study of cranio-sacral therapy (a gentle approach to the fluid system of the body and the tissue) and completed their core curriculum. He is now not only incorporates CST into every treatment but is also a Teaching Assistant for Upledger Institute. Timur believes that through the implementation of Integrative and therapeutic remedies, he can help guide healing for his patients in body, mind and spirit. 
BOARD MEMBER: Mona Yuan, PT, L.Ac
Mona Yuan, Board Member
BOARD MEMBER: Dr. Carl Castillo, DACM, L.Ac
Carl Castillo, Board Member
BOARD MEMBER: Katherine MacKenzie, LAc
Katherine MacKenzie, Board Member
Katherine (Kat) is a 2009 graduate of Tri-State College of Acupuncture, where she studied Dry Needling/Trigger Point Therapy with Mark Seem, Japanese Acupuncture with Kiiko Matsumoto, and Japanese Herbology with Nigel Dawes.  Prior to attending Tri-State she began her Masters Degree at Pacific College of Oriental Medicine, which she attended for 4 semesters, studying the basics of Chinese medicine, acupuncture and Chinese Herbology.  Prior to this she was an English Literature Major at the University of South Carolina and a creative writer and poet.  She also had a career in Hedge Funds/Managed Futures on Wall Street for 7 years complete with having passed the stockbroker exam.
After acupuncture school she worked in NYC at multi-disciplinary pain clinics.  in 2011 she moved to upstate NY's capital district and the sweet outdoorsy town of Glens Falls to create her own vision of an acupuncture clinic.  These days she runs Acupuncture Nirvana, a multi-practitioner clinic and an herb shop.
She is a member of the American Herbalists Guild and is currently in a 2 year herbal program with David Winston.  She is also a member of ASNY and has been an active member, participating in the Opioid taskforce, acting as a co-writer for the Pandemic Plan for NY State Acupuncturists, and is the ASNY Regional Representative for the Capital Region.  She is also the NY Secondary Delegate for the ASA.  She believes strongly that small changes over time can add up to a big difference.  She is interested in advocating for acupuncturists, in helping other acupuncturists succeed, in helping patients discover how much acupuncture can make a difference in their health and well being, as well as helping patients gain more access to acupuncture.
When not working she can be found kayaking, walking or biking outdoors, cooking creative and yummy (dairy free / gluten free) fusion food, and reading urban fantasy novels that focus on a strong woman being the main hero.  She also loves hanging out with her nieces as they introduce her to the latest rock music by singing it loudly in the car whenever she is driving.
BOARD MEMBER: Dr. Kim Creaven, DAc, LAc
Kim Creaven, Board Member
Kim earned her Doctorate in Acupuncture from Pacific College of Health Sciences, a MS in Health Science and Acupuncture from The New York College of Traditional Chinese Medicine in Mineola, NY. and received her Bachelor of Science degree from St. John's University in NYC. Kim has worked in the healthcare field for over 25 years and has been successfully practicing Acupuncture and Traditional Chinese Medicine, servicing the Long Island, NY community that she so proudly calls home. She feels her years of experience and knowledge in the field allows her to bring something special to all of her treatments.
Kim specializes in pain management, stress management and Tui Na therapeutic massage. She also incorporates Cupping, Gua Sha and EFT modalities into her acupuncture treatment protocols. Kim is also a certified practitioner of Facial Rejuvenation and Facial Gua Sha.
Dr. Creaven is dedicated to helping her patients and her community. She is an active member of her state association, ASNY, where she volunteers her time servicing on committees with regards to Advocacy, Communication and Membership. Within the Membership Committee, she is the Regional Representative for Long Island. When not at the office treating her patients, she can be found in her community where she donates her time and services to the local military population. She is committed to helping her patients on their road to recovery and wellness.
BOARD MEMBER: Renee Nearpass, LAc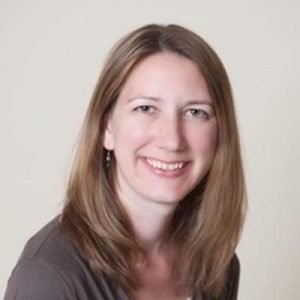 Renee Nearpass, Board Member
Renee holds a Masters degree in Acupuncture and Oriental Medicine (MSAOM) from the New York Chiropractic College, Finger Lakes School of Acupuncture and Oriental Medicine in Seneca Falls, NY as well as a Masters degree in Education from the University at Buffalo. Renee is a member of the Phi Chi Omega honor society and studied abroad at the Zhejiang Provincial Hospital of Traditional Chinese Medicine in Hangzhou, China.
Her training encompasses acupuncture, Chinese herbal medicine, tui na, Qi gong and eastern dietary therapy. Her well rounded experience includes providing care for various pain conditions, digestive and respiratory disorders, women's health, pediatrics, and cosmetic acupuncture. She has worked in various settings including the Veteran's Affairs Hospital in Canandaigua, New York and continues to serve local veterans through the VA community care program.
As the owner of Perinton Family Acupuncture in Rochester, NY she has dedicated time in educating her community about pediatric acupuncture. Her interest includes research on the benefits of acupressure and acupuncture for pediatric patients and has co-authored a recently published systematic review discussing the positive affects of acupoint stimulation for post-operative nausea and vomiting in children. Renee serves on the ASNY Membership Committee and is the Regional Representative for the following regions: Finger Lakes, Western Region and Southern Tier.
STUDENT BOARD MEMBER: Zakiya Cush
Zakiya Cush, Student Board Member
Zakiya is future holistic dermatologist, who is happy to pursue her studies in Acupuncture & Chinese Medicine at the Pacific College of Health & Sciences. She looks forward to giving back to the community and going into private practice upon graduation.
Zakiya has an extensive biomedical dermatology background, and aims to combine both eastern and western medicine in her holistic dermatology practice. She is passionate about public health disparities, especially in medicine and in the field of dermatology. And her study on "The Upper East Side vs Central Harlem: What is responsible for the Dermatology Disparities that shaped these Communities?" was recently published by her school New York Medical College, where she is also obtaining her MPH degree.
Zakiya plays an active role with the ASNY Communications Committee and Social Media Team. She is ASNY's first Student Board Representative. In her free time she enjoys a daily yoga practice, which has helped with strengthening her immune system and providing a general sense of wellness, which is much needed in the time of COVID-19.